Name:
Iwasa Misaki (岩佐美咲 / いわさ みさき)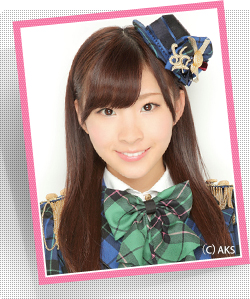 Nickname: Wasamin (わさみん)
Date of Birth: 1995.01.30
Hometown: Chiba
Height: 156 cm
3-Size: 74-56-80 cm
Bloodtype: O
Zodiac: Aquarius
Favorite artist: Ayaka
Favorite food: Motsuni, Carrots
Agency: Nagara Group
Generation: 7th
Debut Date: 2010.07.27
Current Team: Team A
Catchphrase: - 10th grade! 15 years old! I'm "Wasamin", Iwasa Misaki!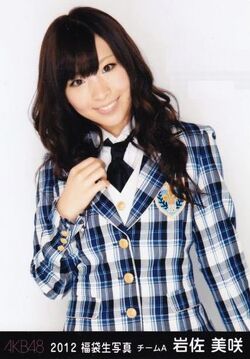 Sub-Unit(s):
EYES
Watarirouka Hashiritai 7
Solo Releases:
Election Rankings:
Funfacts:
She's close with Komori Mika
Her dream is become solo single
Her oshimen are Noro Kayo & Lovetan
Her special skills are dancing & singing
Ad blocker interference detected!
Wikia is a free-to-use site that makes money from advertising. We have a modified experience for viewers using ad blockers

Wikia is not accessible if you've made further modifications. Remove the custom ad blocker rule(s) and the page will load as expected.