Name:
Kitahara Rie (北原里英 / きたはら りえ)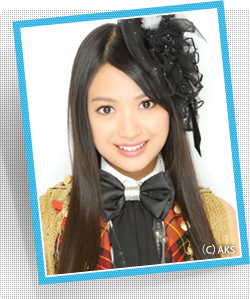 Nickname: Kitarie (きたりえ)
Date of Birth: 1991.06.24
Hometown:Aichi
Height: 157 cm
3-Size: 78-57-83 cm
Bloodtype: A
Zodiac: Cancer
Favorite food: Slow-boiled eggs,Raw meat the most
Favorite artist: PornoGraffitti,EXILE
Favorite band: Milk, GILFY
Catchphrase: xx over ○○. Sanji over Zoro
Agency: Ohta Production
Generation: 5th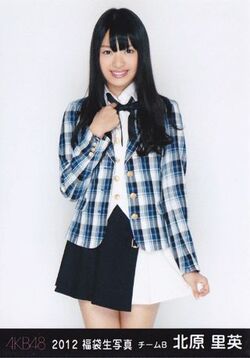 Debut Date: 2008.07.30
Current Team: Team B (Previously Team A)
Sub-Unit(s):
Houkenshitsu
Not yet
Team YJ
Team Z
Yasai Sisters
YJ7
Election Rankings:
2009: 13th
2010: 16th
2011: 13th
Janken Tournament Rankings:
Ad blocker interference detected!
Wikia is a free-to-use site that makes money from advertising. We have a modified experience for viewers using ad blockers

Wikia is not accessible if you've made further modifications. Remove the custom ad blocker rule(s) and the page will load as expected.