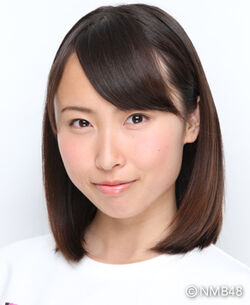 Name: Shimada Rena (島田玲奈 / しまだ れな)
Nickname: Shimarena (しまれな)
Date of Birth: 1993.08.05
Hometown: Osaka
Height: 152 cm
Agency: KYORAKU Yoshimoto Holdings
Generation: 2nd - Captain
Debut Date (Kenkyuusei): 2011.08.13
Debut Date (Official Team Member): -
Current Team: -
Election Rankings:
2009: N/A
2010: N/A
2011: N/A
Janken Tournament Rankings:
Extra information: Due to a scandal from photos with a boyfriend posted online, Shimada was suspended in September 2011. On 2011.11.27, management announced that they would hold a fan vote to determine if she would return. On 2011.12.07 fans votes 7,622 to 2,161 in favor of her return. Matsuda resumed activites on 2012.01.01. On 2012.01.03, she was named the captain of the 2nd generation kenkyuusei.
Ad blocker interference detected!
Wikia is a free-to-use site that makes money from advertising. We have a modified experience for viewers using ad blockers

Wikia is not accessible if you've made further modifications. Remove the custom ad blocker rule(s) and the page will load as expected.