Name:
Takeuchi Miyu (竹内美宥 / たけうち みゆ)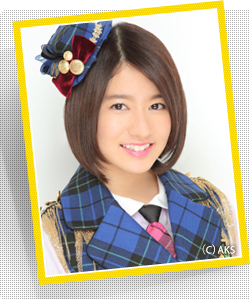 Nickname: Miyumiyu (みゆみゆ)
Date of Birth: 1996.01.12
Hometown: Tokyo
Height: 154 cm
3-Size: 74-59-78 cm
Bloodtype: O
Zodiac: Sagittarius
Agency: AKS
Generation: 9th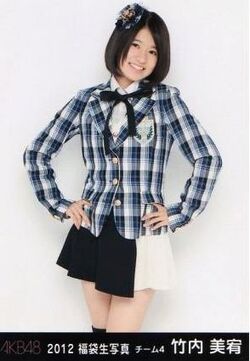 Debut Date: 2011.10.10
Current Team: Team 4
Sub-Unit(s):
Mini-Skirt
Ojarumaru Sisters
Team KISHIN from AKB48
YM7
Election Rankings:
2009: N/A
2010: -
2011: -
Janken Tournament Rankings:
Ad blocker interference detected!
Wikia is a free-to-use site that makes money from advertising. We have a modified experience for viewers using ad blockers

Wikia is not accessible if you've made further modifications. Remove the custom ad blocker rule(s) and the page will load as expected.