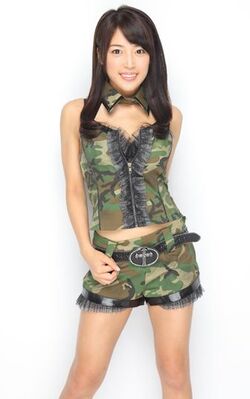 Name: Tezuka Machiko (手束真知子 / てづか まちこ)
Nickname: Maachan (まぁちゃん)
Also Known As: Harada Ourei (原田桜怜), Maeda Eiko (前田栄子)
Date of Birth: 1986.02.25
Hometown: Hyogo
Blood Type: B
Agency: AKS
Generation: SDN 1st Generation (Originally SKE 2nd Generation)
Debut Date (SKE Kenkyuusei): 2009.04.25
Extra Information: Tezuka was permanently transferred from SKE48 to SDN48 in 2009. She went by the name Harada Ourei when she was a gravure idol and by Maeda Eiko when she was in SKE.
Ad blocker interference detected!
Wikia is a free-to-use site that makes money from advertising. We have a modified experience for viewers using ad blockers

Wikia is not accessible if you've made further modifications. Remove the custom ad blocker rule(s) and the page will load as expected.